This article is a stub. You can help The Most Popular Girls In School Wiki by expanding it.
Shawn, self-nicknamed Shaw, is Tristan Mckie's cousin from Riverside, Los Angeles. He gets very worked up about defending his cousin's sexual orientation, although he admits to not really understanding it.
Personality
Edit
He acts like a lot like Than and is also unsure of his sexuality. He acts extremely defensive when someone insults his cousin about his homosexuality.
Appearance
Edit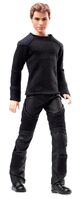 Doll: "Four" from Divergent
Where to Buy: Unknown
Shaw has brownish curly hair and brownish-blackish eyes while wearing a black shirt with the words "Bulldawg Energy Drink" and the sub title of "bark bark, motherfucker!" He also wears tan cargo shorts.
Biography
Edit
Relationships
Edit
In episode 70 it is shown that he and Than are in bed together. After Than ended the call with Tanner, Shaw asks about it. After that, they continued to have sex.
Episode Appearances
Edit
Ad blocker interference detected!
Wikia is a free-to-use site that makes money from advertising. We have a modified experience for viewers using ad blockers

Wikia is not accessible if you've made further modifications. Remove the custom ad blocker rule(s) and the page will load as expected.