This article is a stub. You can help The Most Popular Girls In School Wiki by expanding it.
"
Than, you're acting super weird. I gotta be honest, it's kind of fucking annoying.
"
—Episode 70
Tanner Christiansen is a student at Overland Park High School and the current quarterback of the Overland Park Football Team, and one of the most popular boys in school. He is openly gay and has been in a long, monogamous relationship with Tristan Mckie. He is friends with his teammates but his best friend is Matthew Derringer. They have been friends since the third grade🅱️🅱️🅱️🅱️🅱️🅱️🅱️
Personality
Edit
Tanner takes pride in being the quarterback, even stating that he is "so good at football" in Episode 4. Overall he is friendly, but does not keep it a secret about who he dislikes. Though not ashamed about being homosexual, Tanner has shown disapproval over his boyfriend's eccentric behavior. Nonetheless, he cares deeply about Tristan and finds his flamboyant boyfriend adorable.
Appearance
Edit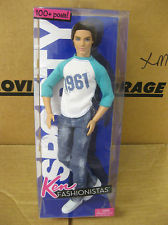 Doll: Mattel 2011 Wave 2 Fashionista 'Sporty' Ken
Where to Buy: Amazon
Tanner is a Caucasian male with light blue eyes and dark brown hair. Like the rest of the male dolls, Tanner does not have flexible joints.
Young Tanner appears to be a Chelsea Doll friend doll with its hair trimmed down rather than an actual male Chelsea sized doll.
Biography
Edit
Relationships
Edit
Tristan Mckie is his current boyfriend, and it is revealed that they have been together for a long time, and are sexually active.
Tanner has a strong dislike towards Jonathan, along with the rest of the football team. He calls him "Jon" in order to spite him, instead of what he wants to be called, "Than".
Episode Appearances
Edit
It is revealed in Episode 8 that Tanner had a speech impediment in the third grade. 
Tanner is also partly responsible for Shay Van Buren having hearing problems, as Matthew was aiming his hacky sack at Tanner in anger over a Pokecard dispute.
Tanner thought Rachel Tice was a man at prom.
Ad blocker interference detected!
Wikia is a free-to-use site that makes money from advertising. We have a modified experience for viewers using ad blockers

Wikia is not accessible if you've made further modifications. Remove the custom ad blocker rule(s) and the page will load as expected.